" View this short video about the Upperco Demolition Derby experience!!
Demolition Derby Feature Video
The 2021 Demolition Derby schedule will be posted soon.
Please check our facebook page for updates and 2021 dates!
Short track classes - compact, full size, & heavy weight
Derby classes - compact wired, full size wired, compact welded, full size welded
You asked for it and we have been listening! We are excited to open the 2020 derby season at Upperco. With a few changes the all volunteer committee has decided to hold our 2 remaining derbies for 2020. We will be implementing the following changes.
1. We are expanding the seating area to encourage social distancing
2. Our concessions will not be operated. We are currently working on food trucks to provide for our fans.
3. We will not hold the kids power wheels derby.
4. There will be no fireworks in 2020
5. There will be additional hand wash & sanitizing stations available
Competitor Admission:
Car registration $50.00 Pit Pass $25.00
General Admission:
Adults $15.00 Junior (12-17) $10.00 Kids (11 and under) Free
Pit gates open at 10am / General admission gates open at 1pm
Questions about rules: Dave 443-375-8294
Online 2019 Reserved Number Form
A Demo Derby day at Upperco is a day filled with fun for the entire family! Come out and spend the day with us as we bang up cars of all shapes and sizes in our mud derby pit. Gates open at 1:00 PM and the racing starts at 3:00 PM. Upperco's Demo Derby and Races are big action, mud track racing, with a lot of smashing, crashing, and bashing going on. Be sure to get in early to get a good spot. Tailgating is encouraged, so load up a grill, some food, and the kids (or a couple of buddies), and head on out. We have several spot-a-pots available on the grounds, as well as a full service kitchen serving up all of the favorites! The kitchen menu includes pit beef, ham and turkey, as well as hot dogs, hamburgers, fresh pizza, sodas, snowballs, and so much more. Though not served at the events, the demo derby is a BYOB function. A gift shop is also located on the grounds. We have grass seating so be sure to bring a blanket and a lawn chair with you. So be sure to come and check us out.
No pets allowed starting in 2019!!
Contact the Station for more info (410) 887-1576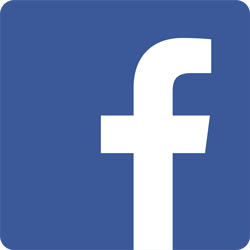 Find us on Facebook @ uppercodemolitionderby
Please support our 2019 Sponsors