" View this short video about the Upperco Demolition Derby experience!!
Demolition Derby Feature Video
Upperco Demolition Derby
presents
Derby Fest 2019
October 25th & 26th
Fireworks
October 25 & 26 Event Times
Friday October 25th
Lawn mower derby & Team Grudge Match Derby
Main Gate & Camper admission open 2pm
Pit Gate open 3pm
Racing Starts at 6pm
Saturday October 26th
Compact, Full Size, Heavy Weight, Chain & Go, 4&6 Mods, 8 Mods, Team Grudge Match Finals
Pit Gates open 9am
Main Gate open 10am
Racing Starts at 1pm
**Fireworks to end the night**
Admission Single day:
Adults (18yrs+) $15.00
Junior (12-17) $10.00
Children 11 and Under are FREE!
Admission 2 day pass:
Adults $25.00
Junior $15.00
Overnight Camping Available
Single night $15.00
2 Nights $25.00
Questions about rules: Dave 443-375-8294
Short Track Rules New Chain & Go Derby Rules
Modified Derby Rules Lawn Mower Rules
Online 2019 Reserved Number Form
A Demo Derby day at Upperco is a day filled with fun for the entire family! Come out and spend the day with us as we bang up cars of all shapes and sizes in our mud derby pit. Gates open at 1:00 PM and the racing starts at 3:00 PM. Upperco's Demo Derby and Races are big action, mud track racing, with a lot of smashing, crashing, and bashing going on. Be sure to get in early to get a good spot. Tailgating is encouraged, so load up a grill, some food, and the kids (or a couple of buddies), and head on out. We have several spot-a-pots available on the grounds, as well as a full service kitchen serving up all of the favorites! The kitchen menu includes pit beef, ham and turkey, as well as hot dogs, hamburgers, fresh pizza, sodas, snowballs, and so much more. Though not served at the events, the demo derby is a BYOB function. A gift shop is also located on the grounds. We have grass seating so be sure to bring a blanket and a lawn chair with you. So be sure to come and check us out.
No pets allowed starting in 2019!!
Contact the Station for more info (410) 887-1576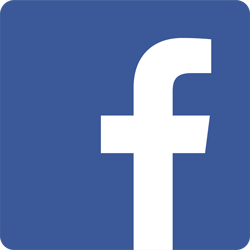 Find us on Facebook @ uppercodemolitionderby
Please support our 2019 Sponsors