Feb 12, 2020 - Dec 09, 2020
Bluegrass Jam's
---

Jun 13, 2020
Demolition Derby
---

Jul 11, 2020
Demolition Derby
---

Aug 22, 2020
Demolition Derby
---

Sep 17, 2020 - Sep 20, 2020
Maryland Steam Show
---

Sep 24, 2020 - Sep 27, 2020
Upperco Music Festival
---

Nov 28, 2020 - Jan 03, 2021
Upperco Yuletide Village
---

Dec 05, 2020
Breakfast with Santa
---
View All Events
2020 Incidents
FIRE
EMS
JAN
28
64
FEB
28
61
MAR
APR
MAY
JUNE
JULY
AUG
SEPT
OCT
NOV
DEC
Total
56
125
Past Incidents
FIRE
EMS
2018
408
689
2019
393
649
Web Counters
Website Visitors
Since
August 26, 2017

Visitors Today
May 31, 2020

UVFC Responds to School Bus crash on RT 30 and 1st Ave
By Member Richard Bleser jr PIO
May 19, 2019
Photos courtesy of PIO Bleser & D. McNelly
Friday, May 17, 2019: @ (1647)4:27 PM:
Units from the Upperco Volunteer Fire Company 85, Ambo 855 and Engine 851, were dispatched to an accident involving a Baltimore County Public School bus and a passenger car on Rt. 30 & 1st Ave, just past Emory Road in the merge lane on Rt. 30.
The BCPS school bus was transporting students home when it was involved in a vehicle crash. Thanks to the fast thinking actions of the bus driver, no injuries were sustained.
Upon evaluation from 855 medics, the children were quickly evaluated and parents were called to pick up their children.
Upperco Volunteer Fire Company
May 27, 2019 at 9:06 PM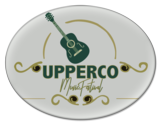 Helpful Links