Feb 12, 2020 - Dec 09, 2020
Bluegrass Jam's
---

Jul 11, 2020
Demolition Derby
---

Aug 22, 2020
Demolition Derby
---

Sep 17, 2020 - Sep 20, 2020
Maryland Steam Show
---

Sep 24, 2020 - Sep 27, 2020
Upperco Music Festival
---

Nov 28, 2020 - Jan 03, 2021
Upperco Yuletide Village
---

Dec 05, 2020
Breakfast with Santa
---
View All Events
2020 Incidents
FIRE
EMS
JAN
28
64
FEB
28
61
MAR
28
46
APR
20
40
MAY
31
38
JUNE
JULY
AUG
SEPT
OCT
NOV
DEC
Total
135
249
Past Incidents
FIRE
EMS
2018
408
689
2019
393
649
Web Counters
Website Visitors
Since
August 26, 2017

Visitors Today
Jul 09, 2020

Upperco VFC Purchases Land to Build a New Station
By Recording Secretary, Jennifer Haslacker
December 19, 2018
In September 2017, Upperco Volunteer Fire Company put together a committee to review properties to build a new station. The New Property Committee was formed and chaired by Mike Robinson. After careful analysis of several sites, the committee presented the company with a piece of property on the corner of Fringer Road and Route 30 in Upperco, MD – a part of the Lippy Brothers Farm. The Company approved the site for purchase on February 26, 2018. The purchase was finalized on December 18, 2018.

Chief Jeff Wickline believes the move will continue to improve response times. "This will put us one mile closer to our south box areas and provide quicker access to the main route for our northern box area", said Chief Wickline.

While preparing for a new property, the company also created a New Station Committee. The committee, chaired by Assistant Chief, Steve Steinberg, partnered with Manns Woodward Studios to begin designing the new station. On August 13, 2018, these designs were approved by the company and are now going through the funding stage. The projected completion date is tentatively scheduled for fall 2020.

This new station is the final task to complete the consolidation between Boring Volunteer Fire Company and the Arcadia Volunteer Fire Company. "After the consolidation, our fire and ems protection district changed. It was decided in the consolidation process that we would choose a new site to better serve all citizens in our new coverage area", said President Scott Boose.

Currently Upperco VFC will continue to use the Boring firehouse (renamed the Boring Community Center) to host Mason Dixon Bingo and to house their Junior Company. They will also continue to utilize the Arcadia Carnival Grounds for their Upperco Demolition Derby, Upperco Music Festival and various feasts. Both locations are available for rentals throughout the year. President Boose said, "At this time nothing has been officially decided on what will happen with the two older stations. This will be on the agenda for our Board of Directors starting in 2019."

Upperco Volunteer Fire Company is always looking for new members; those interested can email them at membership@uppercovfc.org.
Wayne L. Tome, Sr.
December 19, 2018 at 6:00 PM
CONGRATS on your well planned future for your Community Fire Protection!
Carrie Hare
December 19, 2018 at 6:42 PM
Congrats on the new site. Does this mean you will consider having a carnival again after all these years?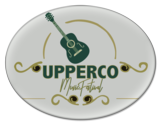 Helpful Links