2019 Incidents
FIRE
EMS
JAN
36
47
FEB
38
62
MAR
37
58
APR
28
45
MAY
0
0
JUNE
0
0
JULY
0
0
AUG
0
0
SEPT
0
0
OCT
0
0
NOV
0
0
DEC
0
0
Total
139
212
Past Incidents
FIRE
EMS
2018
408
689
Web Counters
Website Visitors
Since
August 26, 2017

Visitors Today
May 20, 2019

FIRE SAFETY IS EVERYONES CONCERN
By Story recommended and submitted by Girl Scouts of America member Jaime.
May 15, 2018
The kitchen is one of the most versatile rooms in your home. It is the hub where families congregate for holidays, spend time cooking meals together, and talk about daily life. It is where all of the prep work for an exciting night of entertaining guests begins, where a new family recipe is born, and where we spend hours deep in discussion with loved ones.
Because of all this activity and the fixtures and appliances inside, the heart of the house can also be the most dangerous room in it. More than half of all house fires start in the kitchen. Adapting safe cooking practices, acting quickly during an actual emergency, and learning about general home fire safety can help you to become better prepared and to keep your family safe in the event that tragedy strikes.

https://www.homeadvisor.com/r/preventing-kitchen-fires-in-your-home/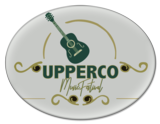 Helpful Links