Feb 12, 2020 - Dec 09, 2020
Bluegrass Jam's
---

Jul 11, 2020
Demolition Derby
---

Aug 22, 2020
Demolition Derby
---

Sep 17, 2020 - Sep 20, 2020
Maryland Steam Show
---

Sep 24, 2020 - Sep 27, 2020
Upperco Music Festival
---

Nov 28, 2020 - Jan 03, 2021
Upperco Yuletide Village
---

Dec 05, 2020
Breakfast with Santa
---
View All Events
2020 Incidents
FIRE
EMS
JAN
28
64
FEB
28
61
MAR
28
46
APR
20
40
MAY
31
38
JUNE
JULY
AUG
SEPT
OCT
NOV
DEC
Total
135
249
Past Incidents
FIRE
EMS
2018
408
689
2019
393
649
Web Counters
Website Visitors
Since
August 26, 2017

Visitors Today
Jul 09, 2020

85 Responds to Assist in a Welfare Check
By PIO, Richard Bleser jr
April 5, 2019
Members from your Upperco Volunteer Fire Company were called to assist in a welfare check that took an unfortunate turn of events for our canine friends. The initial call came in at approximately 4 PM on Friday, April 5, 2019. The call was for assistance to Carroll County Fire and Sherriff Departments as a possible body recovery in the 4300 block of Black Rock Road. However, the situation changed quickly when it was discovered the house was full of numerous dogs that were suffering from various levels of neglect.
Upperco VFC members quickly acted as the decontamination crew, scrubbing and washing crews as they came out of the house in hazmat suits, covered in dog excrement.
27 dogs were rescued by the Carroll County Humane Society over the course of the next couple of hours, eleven deceased dogs were removed from the property. According to the Humane Society, most of the dogs will recover and be available for re-homing in the near future.
Upperco VFC will be accepting donations at the front of their station (5415 Arcadia Ave, Upperco, MD 21155) from Monday April 8th-Saturday April 13th. Items needed are towels, puzzle toys, kongs, kong filler, dog food (preferably Purina), a floor cleaner. Humane Society is also accepting monetary donations as well as supplies to assist in offsetting the cost of the massive rescue operation. More information on monetary donations can be found at: https://hscarroll.org/donate/.
According to the Carroll County Times, the Homeowners were located in Westminster and arrested over the weekend and face 51 charges, including animal cruelty, aggravated cruelty, and hazardous substance/endangered pet according to the Carroll County Sheriff office new release.
It should be known that this scene was particularly gruesome and is a reminder of what your local volunteer fire company goes through on any given day! Please support your local volunteer fire company!
Elizabeth Ashley
April 08, 2019 at 11:21 AM
Thank you for rescuing the dogs!!! They love unconditionally ❤️ ....
Sharon Whipple
April 08, 2019 at 10:36 PM
We thank God for all the work you do. So sorry to hear about the dogs.Grateful you were there.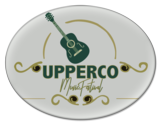 Helpful Links